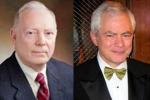 Clear gift acceptance policies can protect a charity from accepting a gift that will cost the charity far more than it is worth, and from personally insulting a potential donor whose collection of beer bottle caps you don't really want. This webinar will explore the outlines of a good gift acceptance policy and the considerations that should go into creating one for your organization.
If a donor wants to give you something other than cash or publicly traded securities, how should your charity react? Good gift acceptance policies will provide guidelines for handling the unusual gift, such as real estate, S corporation stock, and personal property, including collections. They can provide guidelines on the donor-restrictions that you will not accept. They can also give guidelines on whose gift you want to accept, especially when the donor wants naming rights for a new building or program. Do you really want a gift from a reputed mob boss?
We will also deal with gifts from a donor's family foundation, donor advised fund or IRA.  What should you be considering in connection with those gifts?
Purchasers will receive an e-mail receipt that includes a link that will take them to the product download. The download is a pdf file. We suggest you print the materials and review prior to opening the audio file. On the first page of the pdf there is a link to the audio portion of the program. Click that link and the audio file and PowerPoint files will open.
To purchase just the recorded webinar (Regular price $89, $75.65 for subscribers) Add the product to the cart below.
| | |
| --- | --- |
| Regular Price: | $89.00 |
| Subscriber Price: | $75.65 |
| Subscriber Discount: | $13.35 |
Subscribers must be logged-in to receive this discount.