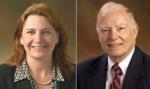 Recorded January 17, 2018
Sexual harassment is not limited to Congress, the media and the entertainment industry.  It exists in every area of our society, including the nonprofit workplace. 
As the #MeToo movement expands and more individuals are willing to come forward, nonprofit employers need to be ready to deal with the issue.  Sexual harassment isn't new, but the climate for reporting and reacting has significantly changed.
Nonprofits should double down on their efforts to prevent harassment of all types.  They should have clear policies that are known to the employees.  And they should be prepared to investigate claims of improper conduct in a way that protects the interests of all concerned.  Even if they have policies and procedures in place, this is the time to take a new look.
Karen Ibach, a partner at the Philadelphia law firm of Montgomery McCracken,  leads the discussion on policies and practices dealing with claims of sexual harassment.  She will outline the key legal issues and suggest some of the best practices in preventing harassment and dealing with complaints. 
Not a current Nonprofit Issues subscriber? Purchase this webinar and receive a three-month introductory subscription for FREE.
To purchase just the recorded webinar with program slides, add the webinar to the cart below.
| | |
| --- | --- |
| Regular Price: | $89.00 |
| Subscriber Price: | $75.65 |
| Subscriber Discount: | $13.35 |
Subscribers must be logged-in to receive this discount.