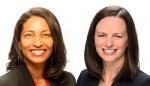 This program will be recorded on Wednesday, June 23, 2021
With more nonprofit employees coming back to work together, now is the time to take another look at some of the basic rules of employment law for nonprofits.
Many of the issues will continue essentially the same as they were, but some will have to change in the "new normal."  The rules help create the atmosphere for collegial and collaborative work within the organization.
Employment liability claims are among the most frequent and most serious potential litigation issues that a nonprofit faces.  Join us for a comprehensive overview of some of the most critical issues in employment law and learn how you can keep on the right side of a lawsuit.
This webinar will offer insights on:
FMLA/COVID related leave
vaccine policies
returning employees to work and remote work
diversity, equity & inclusion
off-work social media use by employees
sexual harassment
discrimination and retaliation
employee handbooks
disciplinary procedures
investigating workplace complaints
We will cover the issues from establishing the rules in compliance with the law, communicating the rules, and investigating complaints about violation of the rules.
Renee Nunley Smith and Erin K. Clarke, labor and employment partners at Montgomery McCracken in Philadelphia, will lead the discussion.  You can ask them your pressing employment law questions during the program.
Not a current Nonprofit Issues subscriber? Purchase this webinar recording and receive a three month introductory subscription for FREE


Participants will receive a package of materials from Nonprofit Issues®. Similar webinars are offered at more than twice the cost.
| | |
| --- | --- |
| Regular Price: | $89.00 |
| Subscriber Price: | $75.65 |
| Subscriber Discount: | $13.35 |
Subscribers must be logged-in to receive this discount.