Employment Law
A licensed practical nurse at a nonprofit residence for persons with disabilities has lost a...Read more
March Webinar Sale-50% Off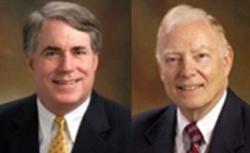 Now through March 31st, you can purchase our recorded webinar - State Charitable Solicitation Statutes: Everything You Wanted to Know But Were Afraid to Ask for 50% off its regular price of $89.
Originally recorded on October 25, 2017. Whether you are a nonprofit executive, board member, lawyer or accountant, knowing the intricacies of state charitable solicitation registration statutes is relevant to your work and the success of your nonprofit organizations.
Are Charities that seek contributions nationally required to register in the 39 states and D.C. that require registration before starting to solicit? What about for-profit fundraisers? Are they required to register and file their contracts and other documentation in some states? Since many states are increasing their enforcement efforts to ensure that charities and fundraisers are complying with initial and annual registration requirements, it's important that charities and fundraisers abide by these statutes-especially since noncompliance can result in the imposition of significant fines and penalties.
Lead Stories
The Second Circuit Court of Appeals has affirmed the right of the New York Attorney General to...
Lessons from Litigation
A charitable organization cannot overturn an arbitration award to pay damages on the ground...Read more
Tax Matters
The IRS has announced that it will no longer require a 501(c) organization to file a new...Read more