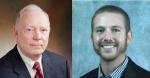 Wednesday, November 18, 2020 -

1:30pm

to

3:00pm

EST
Fiscal sponsorship is a time-honored method to spawn new charitable activity when the people with the vision and the energy to do the work do not have recognition of federal tax-exempt status.
It can function smoothly as an incubator of important new projects. Or it can function badly as a serious trap for the unwary.
This webinar will define fiscal sponsorship and discuss the most common types of sponsorship arrangements.  It will discuss the advantages and disadvantages of each type and the special considerations for funders, sponsors, and the sponsored.  It will review specific critical provisions of sponsorship agreements, particularly termination and exit issues.
Who should attend:
Organizations that are looking for a fiscal sponsor
Organizations that have been asked to be or have interest in being a fiscal sponsor
Not a current Nonprofit Issues subscriber? Purchase this webinar and receive a three-month introductory subscription for FREE.


Nonprofit Issues® editor Don Kramer will be joined by Jeffrey Fromknecht, they will discuss the practical issues in administering fiscal sponsorship arrangements.  Jeff is a lawyer, author, and speaker who has a passion for helping others. Jeff is licensed to practice law in Pennsylvania and Florida. He holds a Master of Social Work degree and has more than 17 years of experience working at nonprofit organizations in a variety of direct-service and management roles. He is the co-founder and currently CEO of Side Project Inc., a 501(c)(3) nonprofit organization whose mission is to promote social justice and social change by incubating and developing grassroots projects. Tish Mogan, Standards for Excellence Director for the Pennsylvania Association of Nonprofit Organizations, will be the program facilitator.  
This webinar will be conducted using Zoom video webinar service. You can participate alone or gather people around your computer and ask your questions. In addition to the audio portion, you can also follow along online as we review a PowerPoint presentation.
Program materials will be forwarded prior to the webinar. This program is offered in partnership with PANO.
Not able to join us for the live event? The program will be recorded. You can reserve your copy and listen at your convenience. Order before November 18th and we'll give you a discount. I can't join the live event but I'll buy the recording now.
| | |
| --- | --- |
| Regular Price: | $89.00 |
| Subscriber Price: | $75.65 |
| Subscriber Discount: | $13.35 |
Subscribers must be logged-in to receive this discount.