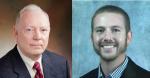 This program was recorded on November 16, 2022
Fiscal sponsorship is a time-honored method to spawn new charitable activity when the people with the vision and the energy to do the work do not have recognition of federal tax-exempt status.
It can function smoothly as an incubator of important new projects. Or it can function badly as a serious trap for the unwary.
This webinar will define fiscal sponsorship and discuss the most common types of sponsorship arrangements.  It will discuss the advantages and disadvantages of each type and the special considerations for funders, sponsors, and the sponsored.  It will review specific critical provisions of sponsorship agreements, particularly termination and exit issues.
Nonprofit Issues® editor Don Kramer is joined by joined by Jeffrey Fromknecht, an attorney with offices in Western Pennsylvania and Florida and President of The Side Project, to discuss the practical issues in administering fiscal sponsorship arrangements.  Tish Mogan, Standards for Excellence Director for the Pennsylvania Association of Nonprofit Organizations, will be the program facilitator.  
Buy this recorded webinar and start an Introductory Subscription to Nonprofit Issues for FREE (a $17.95 value)


To purchase just the webinar - add the product to the cart below.
| | |
| --- | --- |
| Regular Price: | $89.00 |
| Subscriber Price: | $75.65 |
| Subscriber Discount: | $13.35 |
Subscribers must be logged-in to receive this discount.