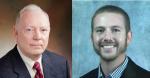 This program was recorded on September 11, 2023
Fiscal sponsorship is a time-honored method to spawn new charitable activity when the people with the vision and the energy to do the work do not have recognition of federal tax-exempt status.
It can function smoothly as an incubator of important new projects. Or it can function badly as a serious trap for the unwary.
This webinar will define fiscal sponsorship and discuss the most common types of sponsorship arrangements.  It will discuss the advantages and disadvantages of each type and the special considerations for funders, sponsors, and the sponsored.  It will review specific critical provisions of sponsorship agreements, particularly termination and exit issues.
Who should attend:
Organizations that are looking for a fiscal sponsor
Organizations that have been asked to be or have interest in being a fiscal sponsor
Nonprofit Issues® editor Don Kramer will be joined by Jeffrey Fromknecht, they will discuss the practical issues in administering fiscal sponsorship arrangements.  Jeff is the co-founder and Managing Attorney of Lawyers for Nonprofits, a nonprofit virtual law firm with operations in Pennsylvania and Florida. Jeff is licensed to practice law in both Pennsylvania and Florida. His legal work focuses on the corporate, tax and compliance legal issues impacting tax-exempt organizations and their work. He holds graduate degrees in both social work and law and has over 20 years of experience working at nonprofit organizations in a variety of direct-service and administrative roles. He earned his Master of Social Work degree from the University of Pittsburgh School of Social Work, where his concentration was on community organizing, nonprofit administration, and disability studies. He attended Duquesne University School of Law, graduating Magna Cum Laude. During law school, Jeff worked as a community partner at Community Living and Support Services (CLASS) in Pittsburgh, where he developed and evaluated programs designed to help people with disabilities build social capital. Tish Mogan, Standards for Excellence Director for the Pennsylvania Association of Nonprofit Organizations, will be the program facilitator. 
Buy this recorded webinar and start an Introductory Subscription to Nonprofit Issues for FREE (a $17.95 value)


To purchase just the webinar - add the product to the cart below.
| | |
| --- | --- |
| Regular Price: | $89.00 |
| Subscriber Price: | $75.65 |
| Subscriber Discount: | $13.35 |
Subscribers must be logged-in to receive this discount.