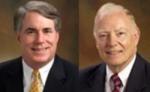 Wednesday, October 20, 2021 -

1:30pm

to

3:00pm

EDT
Can't attend the live program on the 20th? Reserve your copy of the recorded program before October 20th and we'll give you a discount.
Most charities that seek contributions nationally are required to register in 39 states and the District of Columbia that require registration before starting to solicit. What about for-profit fundraisers?  Are they required to register and file their contracts and other documentation in some states?  Since many states are increasing their enforcement efforts to ensure that charities and fundraisers are complying with initial and annual registration requirements, it's important that charities and fundraisers abide by these statutes—especially since noncompliance can result in the imposition of significant fines and penalties.
Whether you are a nonprofit executive, board member, lawyer or accountant, knowing the intricacies of state charitable solicitation registration statutes is relevant to your work and the success of your nonprofit organizations.
Not a current Nonprofit Issues subscriber? Purchase this webinar and receive a three-month introductory subscription for FREE.


Program materials will include an extensive review of the statutes and their provisions, plus a copy of the Uniform Registration Statement for multi-state filings. Materials will be forwarded prior to the webinar.
This webinar will be conducted using Zoom video webinar service. You can participate alone or gather people around your computer and ask your questions. In addition to the audio portion, you can also follow along online as we review a PowerPoint presentation.
This webinar will be presented by Karl Emerson, Esq. of Montgomery, McCracken. Karl is the former Director of the Bureau of Charitable Organizations of Pennsylvania. Don Kramer, Editor and Publisher of Nonprofit Issues, will co-present. Tish Mogan, Standards for Excellence Director, from the Pennsylvania Association of Nonprofit Organizations will serve as program moderator. This program is offered in partnership with PANO.
| | |
| --- | --- |
| Regular Price: | $89.00 |
| Subscriber Price: | $75.65 |
| Subscriber Discount: | $13.35 |
Subscribers must be logged-in to receive this discount.